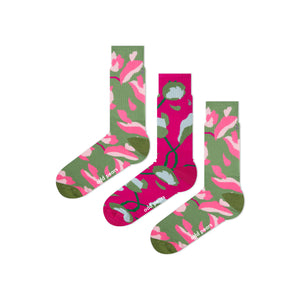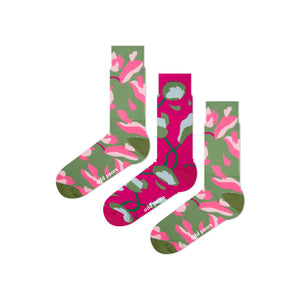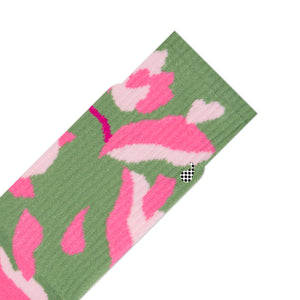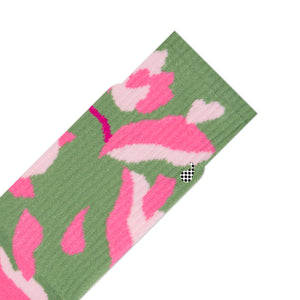 vine socks
VINE SOCKS

In the style of our Poppy Pear but with it's own unique flair (the absolutely bangin' colour combination) our Vine socks are a feat to be seen with your own three eyes. Packing the perfect punch of olive green, contrasted with a super bright hot pink, Vine is the perfect companion for those who are different, and want other to know it. A total jaw-dropper and some of our best work yet might we add, these Pears are nothing but trouble, in all the best ways. Be loud and be proud knowing you've got the hottest toots on the block every time you step outside in Vine. You're welcome.
ABOUT THESE SOCKS

- Each "Pear" comes as 3 socks: 2 matching, 1 odd;
- Unisex athletic socks for men and women;
- Premium sweat wicking material to keep feet dry;
- Extra cushion underfoot for high-impact activities;
- Increased support around the foot for secure fit;
- Enhanced durability in high-wear heel and  toe areas;
- Ribbed calf to retain form, structure and comfort.
SIZE

- 2 sizes available. 36-40 and 41-46. This is equal to Womens US 5-9 and US 9.5-14 OR Mens US 4-8.5 and US 9-13. 
For exact conversion please see our 
conversion chart by clicking here
.


ORDERING INFORMATION

- Free shipping worldwide on orders over $50 AUD (Australian Dollars);
- Return within 30 days for full refund. No questions asked!