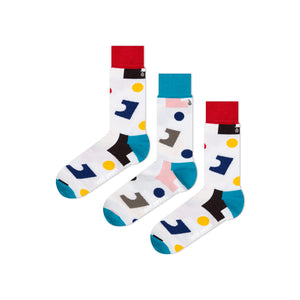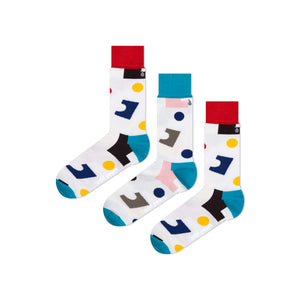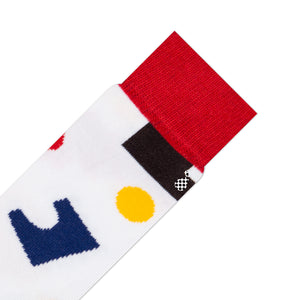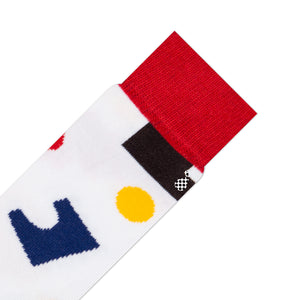 rb socks
THE FUN STUFF AKA ABOUT THESE SOCKS
"Oh wow…just look at their socks." That's one phrase you won't get tired of hearing every time you step out the door in RB. These deliciously graphic socks are one of our favourite designs yet! Colourful, cool, sophisticated, the kind of socks you can take home to meet the parents. But hold up, just because these socks look sent from the heavens themselves, doesn't mean they don't know how to party. RB are the perfect blend of "I used to host Art Attack" and "I maintain a perfect GPA and still look good while doing it". In fact, the biggest issue you'll face after buying these shapely beauties is making sure your roomies sticky fingers don't appropriate them. Oh, and nabbing yourself a Pear before they sell out. 
THE BORING STUFF AKA ABOUT THESE SOCKS
78% Combed Cotton, 20% Nylon, 2% Elastane. Free shipping worldwide on orders over $50 AUD. Unisex socks. For men still coming to terms with the 21st century it means these socks can be worn as "mens socks" AND "womens socks". Yes, our audacity lvl is 99. 

SOCK SIZES
Our socks come in two sizes: 36-40 and 41-46. These are European sizes but roughly translates to small and large. For exact conversion please see our conversion chart by clicking here.