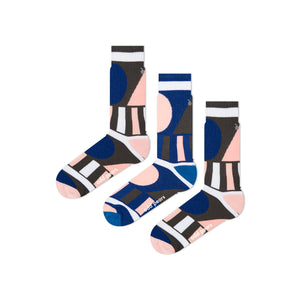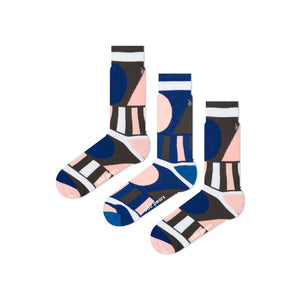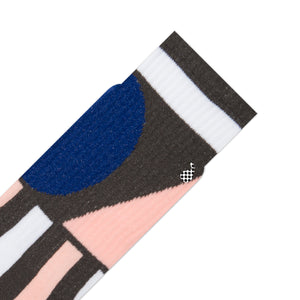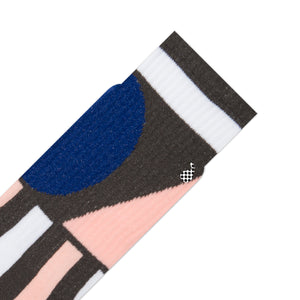 metric socks
METRIC SOCKS

The Geom of our Athletic Range, our Metric socks are cool, wearable art for your feet. Durable enough to endure through your physical activity needs, but eye-catching and swoon-worthy at the same time, this Pear will have you going from workout, to work, to post-work drinks without even looking phased. Be prepared for lots of unrequited attention in these bad boys and keep your head held high knowing you are, and look, great.
ABOUT THESE SOCKS

- Each "Pear" comes as 3 socks: 2 matching, 1 odd;
- Unisex athletic socks for men and women;
- Premium sweat wicking material to keep feet dry;
- Extra cushion underfoot for high-impact activities;
- Increased support around the foot for secure fit;
- Enhanced durability in high-wear heel and  toe areas;
- Ribbed calf to retain form, structure and comfort.
SIZE

- 2 sizes available. 36-40 and 41-46. This is equal to Womens US 5-9 and US 9.5-14 OR Mens US 4-8.5 and US 9-13. 
For exact conversion please see our 
conversion chart by clicking here
.


ORDERING INFORMATION

- Free shipping worldwide on orders over $50 AUD (Australian Dollars);
- Return within 30 days for full refund. No questions asked!