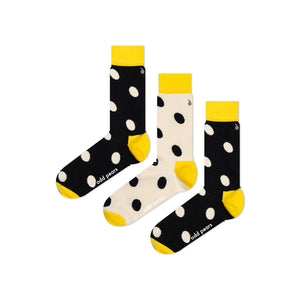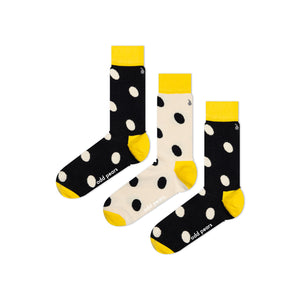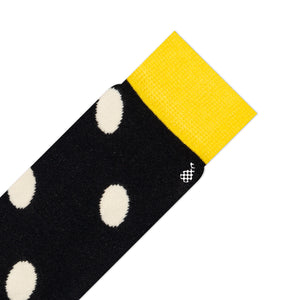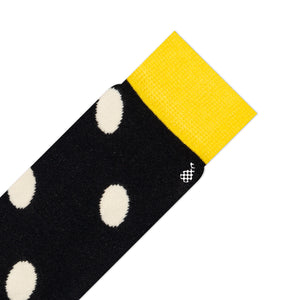 dogmot black socks
THE FUN STUFF AKA ABOUT THESE SOCKS
Print ain't dead! We're gettin' tons of journalistic vibes from our black, cream and yellow, spotty odd socks beauties, Dogmot. You know those smudges you get on your fingers after reading the newspaper with your toast in the morning? Yeah, these are basically an ode to that. For all the ink lovers, print supporters and literary aficionados, we may have just created the perfect sock for you. Not to mention how amazingly these spotty socks would go with your favourite spotty canine! So grab a Pear of Dogmot's and get ready to be the talk of the room, at any intellectual rendezvous.
THE BORING STUFF AKA ABOUT THESE SOCKS
78% Combed Cotton, 20% Nylon, 2% Elastane. Free shipping worldwide on orders over $50 AUD. Unisex socks. For men still coming to terms with the 21st century it means these socks can be worn as "mens socks" AND "womens socks". Yes, our audacity lvl is 99. 

SOCK SIZES
Our socks come in two sizes: 36-40 and 41-46. These are European sizes but roughly translates to small and large. For exact conversion please see our conversion chart by clicking here.