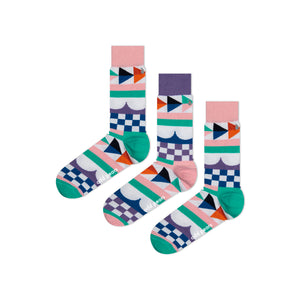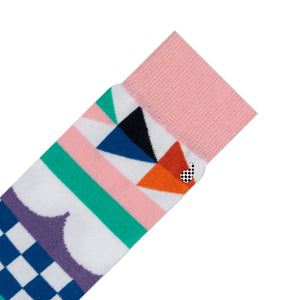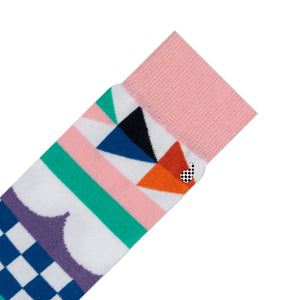 vedo socks
THE FUN STUFF AKA ABOUT THESE SOCKS
It's not hard to guess our inspiration for these pastel socks. Bold, beautiful and totally unique, Vedo are reminiscent of days spent putting dollars in arcade games and nursing a tummy full of milkshakes and chips. Days where the toughest decision you had to make was if you should try to play another round with that dollar and get a high score or buy 20 Ghost Drops. If you find yourself missing those days or wishing that you had a time machine like the one in a film you've seen, then these pastel socks were made to be your companion. Not all of us were made to fit in to this modern day age of block colours and simplicity, some of us miss the chaos of our younger years! So if you're an arcade nerd like ourselves, or just love how nice these pastel socks are, then grab yourself a Pear, or two, and get your amazing feet to the mall! Plus…they look super cute with your vans.
THE BORING STUFF AKA ABOUT THESE SOCKS
78% Combed Cotton, 20% Nylon, 2% Elastane. Free shipping worldwide on orders over $50 AUD. Unisex socks. For men still coming to terms with the 21st century it means these socks can be worn as "mens socks" AND "womens socks". Yes, our audacity lvl is 99. 

SOCK SIZES
Our socks come in two sizes: 36-40 and 41-46. These are European sizes but roughly translates to small and large. For exact conversion please see our conversion chart by clicking here.