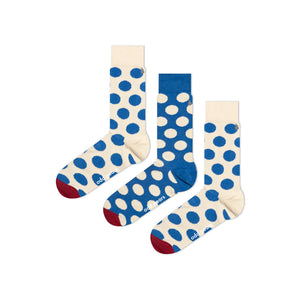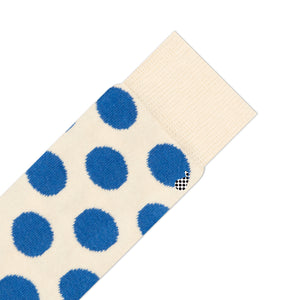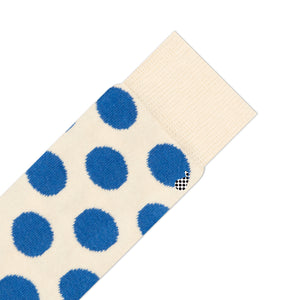 norf socks
THE FUN STUFF AKA ABOUT THESE SOCKS
Hey, we've all been there, commitment to the sock game can be hard at times, but that's why the rewards are so great. Firstly, you look top, secondly you fly as heck and thirdly, all the basics are wishing they were you. Okay, so sometimes you have to get a little sand in your socks to prove you're still on point, but that's why we gave you guys the Norf with its nautical feels they're the perfect blue polka dot socks. Perfect for the date that started out at a nice restaurant and ended up as an awkward walk on the beach. We know, we're always looking out for you, now buy the most awesome womens and mens socks you ever did see!
THE BORING STUFF AKA ABOUT THESE SOCKS
78% Combed Cotton, 20% Nylon, 2% Elastane. Free shipping worldwide on orders over $50 AUD. Unisex socks. For men still coming to terms with the 21st century it means these socks can be worn as "mens socks" AND "womens socks". Yes, our audacity lvl is 99. 

SOCK SIZES
Our socks come in two sizes: 36-40 and 41-46. These are European sizes but roughly translates to small and large. For exact conversion please see our conversion chart by clicking here.