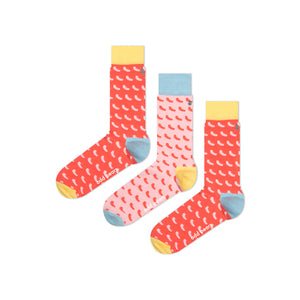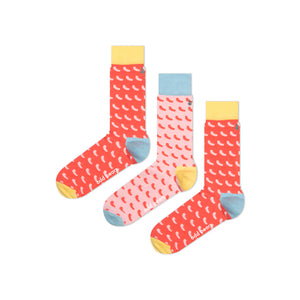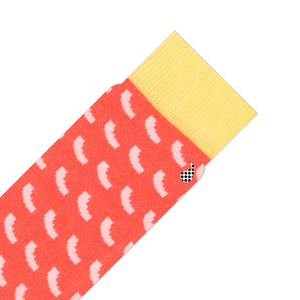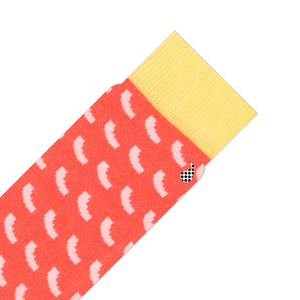 mertl socks
THE FUN STUFF AKA ABOUT THESE SOCKS
Remember those movies you used to watch as a child, where the sweets were a'plenty and the waitresses cruised around in candy socks roller skates? Yeah, we do too, and those threats we made to mum about running away to join the circus were real. So we created these delicious looking candy socks to prove it. There was something about colour as a child that drew you in and we think that attraction never really leaves a person. Maybe that's why when we pop on our Mertyl's and go lappin' on the town we get so much love? If you think you got the guts, then grab a Pear o' Mertyl's and come and join us, we'll go rainbow stylin' together, all night long.
THE BORING STUFF AKA ABOUT THESE SOCKS
78% Combed Cotton, 20% Nylon, 2% Elastane. Free shipping worldwide on orders over $50 AUD. Unisex socks. For men still coming to terms with the 21st century it means these socks can be worn as "mens socks" AND "womens socks". Yes, our audacity lvl is 99. 

SOCK SIZES
Our socks come in two sizes: 36-40 and 41-46. These are European sizes but roughly translates to small and large. For exact conversion please see our conversion chart by clicking here.