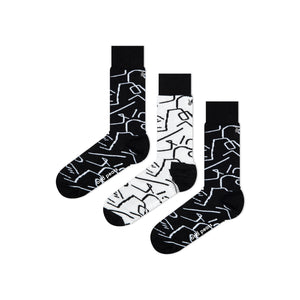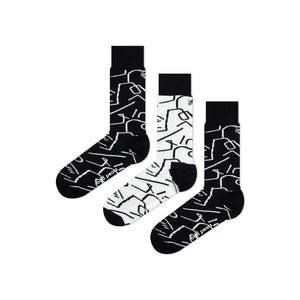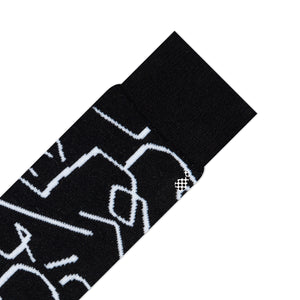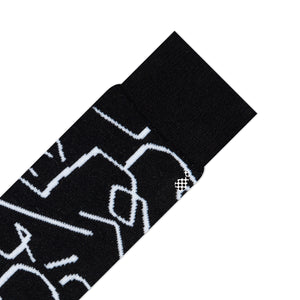 bw socks
THE FUN STUFF AKA ABOUT THESE SOCKS
Bw are our ode to Picasso…and Jay-z. While that may sound like an odd connection, Jay-z gets it, and so would Picasso too! If you like a little squiggle on your toes that doesn't really make much sense to onlookers, then look no further, Bw are here. Now in all fairness art is in the eye of the beholder, so if you grab a pear of BW and find yourself strolling down the street attracting weird glances (don't worry it happens to the best of us) then eye those haters down and start rapping Picasso baby under your breath. You'll either freak them out, or make a friend. Do it, or don't, either way Bw are the kind of odd socks that probably won't be around too much longer. Sup Louvre?
THE BORING STUFF AKA ABOUT THESE SOCKS
78% Combed Cotton, 20% Nylon, 2% Elastane. Free shipping worldwide on orders over $50 AUD. Unisex socks. For men still coming to terms with the 21st century it means these socks can be worn as "mens socks" AND "womens socks". Yes, our audacity lvl is 99. 

SOCK SIZES
Our socks come in two sizes: 36-40 and 41-46. These are European sizes but roughly translates to small and large. For exact conversion please see our conversion chart by clicking here.