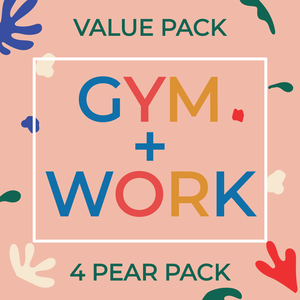 Gym + Work Value Pack
The ultimate work and gym set! Guaranteed to freshen up your ankles, this work and gym pack includes 2 Pears of Premium Athletic Socks + 2 Pears of Soft Combed-Cotton Socks. That's 12 socks, quick math. 

This is a mystery pack so just sit back, relax and enjoy the ride! We guarantee you'll love your Pears BUT if for some reason you don't just shoot us a message and we'll 100% make it up to you.

Please include as many style requests as you want at checkout and we'll do our best to include in your gift pack!