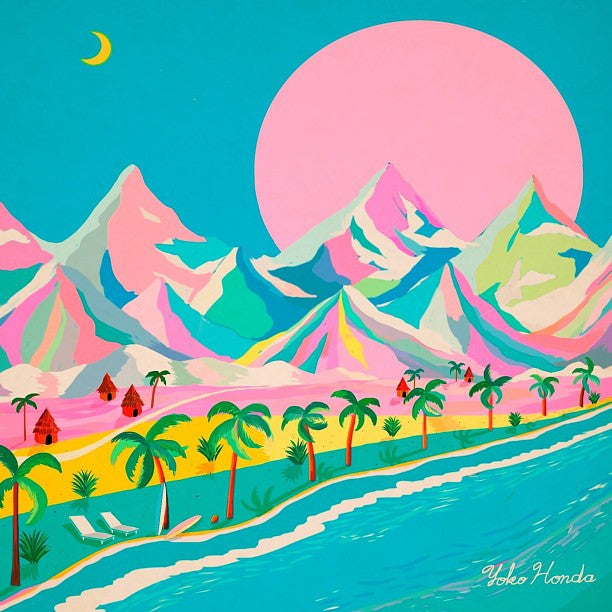 Before we commence, we highly recommend you load up some Com Truise to guide you through this extremely energetic and snazzy work.
Alright, have you hit play? Let's go -
Yoko Honda is an artist based in Japan, who creates work straight out of an 80's hyper colour, hyper patterned dreamscape. Taking the best parts of arguably our most aesthetically controversial decade, Yoko invites us to explore motels by the sea, bedrooms laden with patterned vases, indoor plants and an array of Michael Jackson ephemera. In this geometry-driven Cali dreamworld,...